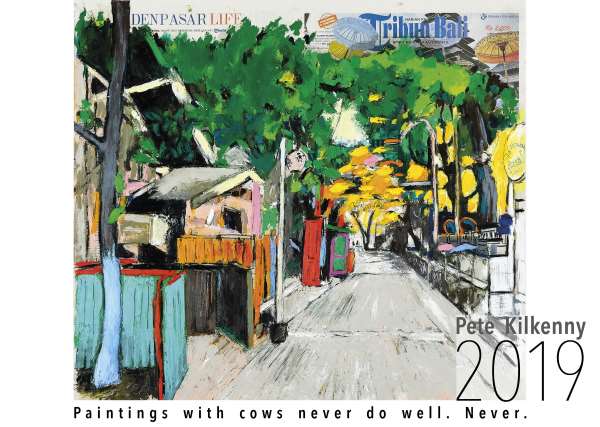 Paintings With Cows Never Do Well. Never. 2019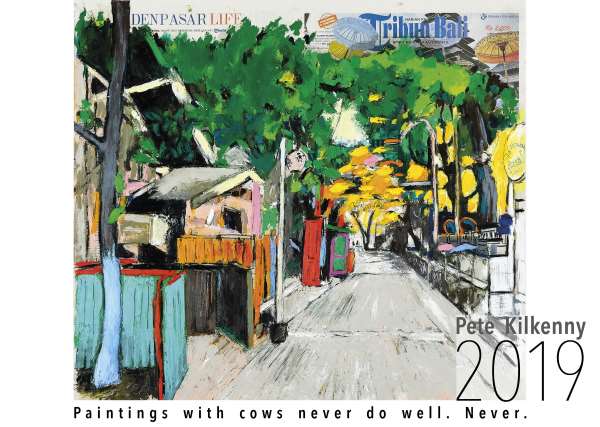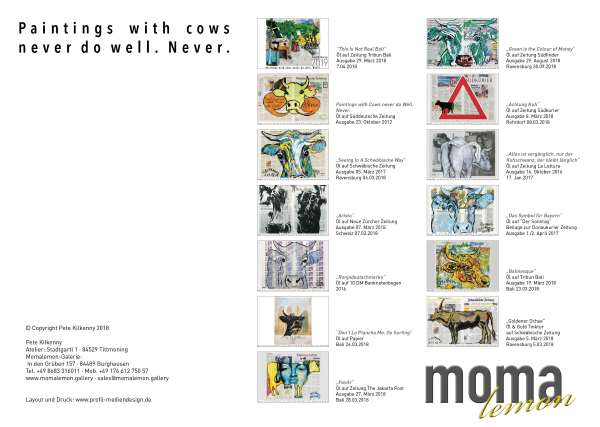 25€
Wir schicken Ihnen "PWCNDWN 2019", mit Hermes Versand.
Ein Kalender inklusiv MwSt. Versand und Umschlag kostet 30,99€, (1 x Kalender 25€)
Bei Bestellung mehrere Kalender bleiben die Versandkosten gleich (5,99€)
Der Kalender ist diesmal nicht nummeriert oder signiert. Der Künstler hat keine Zeit mehr wie bisher 1.000 mal irgendwas persönlich zu nummerieren & signieren.
Es gibt jetzt wichtigere Dingen zu tun.

The Calender will no longer be signed and numbered. The artist has no time, as it was till now, to personally number & sign something 1000 times.
Now there are more important things to do.
Ab ca. ende Oktober werden wir bereit sein die ersten Kalender rauszuschicken!


Bitte um Vorkasse, überweisen Sie den Betrag auf folgendes Konto:
Kreissparkasse Traunstein-Trostberg
Kontonummer: DE26 7105 2050 0008 2719 83
BLZ: 71052050
BIC: BYLADE M1TST