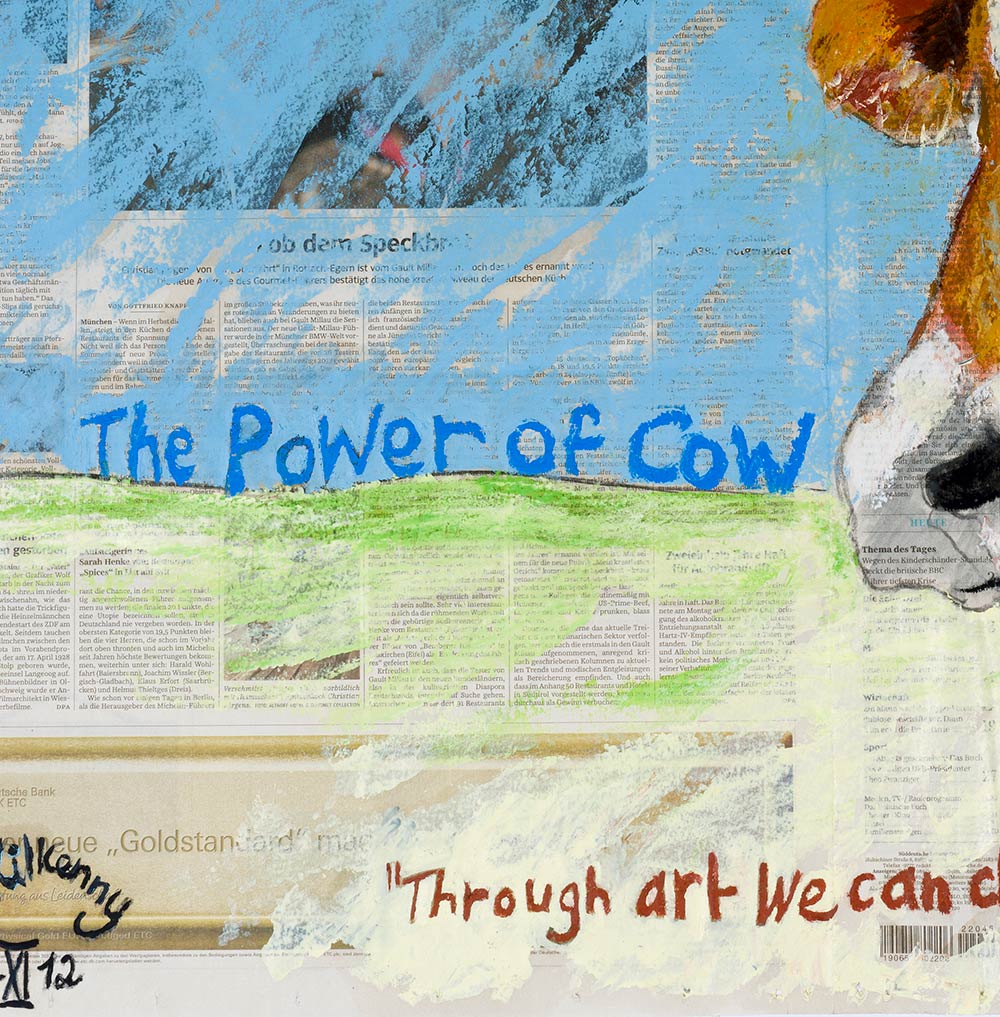 "The Power of Cow"
Bauerngerätemuseum Ingolstadt-Hundszell
31. März - 02. Juli 2017
Eröffnung am Freitag 31. März 2017 um 18:00


Bauerngerätemuseum des Stadtmuseums Ingolstadt
Probststraße 13
85051 Ingolstadt/Hundszell


- Kunstwerke auf lokale und internationale Zeitungen
- große Gemälden von Kühen auf Leinwand

- "Beautiful Money" Kunstwerke auf Banknoten

diese Ausstellung zeigt die künstlerische Tätigkeiten der Künstler Pete Kilkenny, auch Kuriositäten aus sein Schaffen die letzten zwei Jahrzehnten, unter anderem Postsachen, Treibholz Post & anderen Objekten.


Museum Kontaktdaten:
Die agrargeschichtliche Abteilung des Stadtmuseums Ingolstadt
Telefon: 08 41/3 05-18 81
E-Mail: bauerngeraetemuseum@ingolstadt.de
Öffnungszeiten
Das Museum ist geöffnet von April bis Oktober.
Dienstag bis Freitag: 9.00 – 12.00 Uhr
Sonn- und Feiertags: 14.00 – 17.00 Uhr
Montags geschlossen

Ostersonntag und Ostermontag offen!


English:

Opening Friday 31st March 2017 at 18:00
Museum for Farming Equipment Museum Ingolstadt
- artworks on local & international newspapers
- larger paintings of cows on canvas
- "Beautiful Money" artworks on banknotes
The exhibition "The Power of Cow" will be showing a whole diversity of art works by the artist Pete Kilkenny including many oddities from the last 20 years. It is not all cow that meets the eye.